Blessing Box
Christ Community Church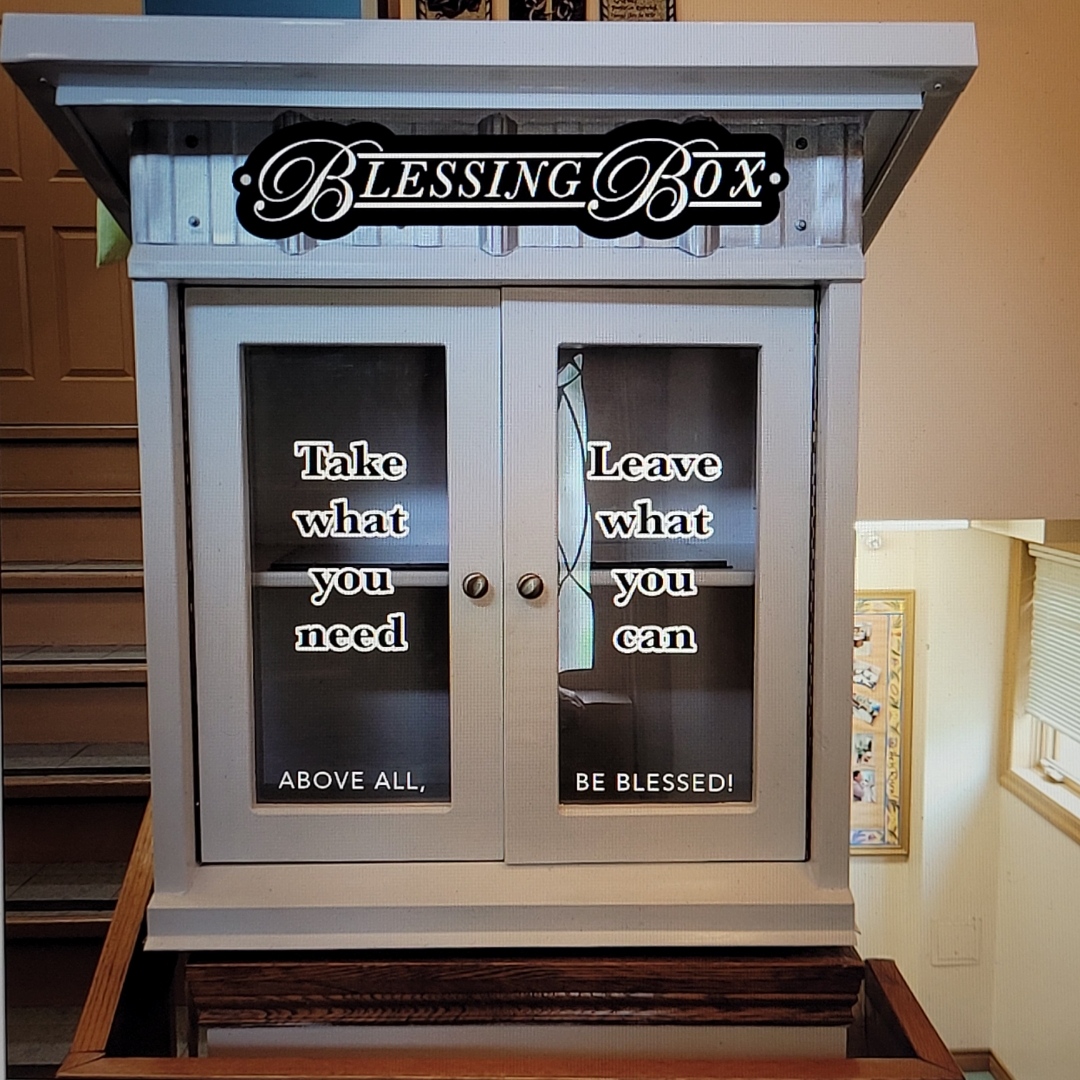 "It Takes a Village"
Greetings to Welland residents, local and regional businesses. For the
past year we have been exploring how to service the needs of our
community in a meaningful way. We are a small missionary church in the heart of Welland, with a group of tireless members and community partners who seek to find creative ways to help.
That said the theme of this project is "It takes a village", We chose
this because we see the need in our community for it. The most important mission fields today are in the areas of food insecurity, homelessness and a housing shortage. We cannot do it alone. We need you!
As a volunteer over the years for many organizations in Welland, I have spent time helping in my community to raise awareness, serve in a variety of roles, and support others as they seek to contribute to important causes. There can be no greater cause then this!
On Sunday June 4th, at 1 pm., the Blessing Box will be installed. It will be located at 224 Division Street . It takes a Village to raise a child today, but it also takes a Village to chip away at the most pressing issues that we face as a society. Have a food drive, donate funds, or simply offer to help. There are many ways to participate. If you have questions or want to help, contact me at [email protected], or 905 732 6010 and leave a message. I will get back to you. Let's do this together!
Robert MacPhee
Coming along nicely!
Check this out! Our blessing box is coming along nicely. Won't be long before it will be up and running! 
Two men hard at work creating this blessing box.
On the left is Al and on the right is Terry.
John 6 verse 63 "The words that I speak to you are spirit, and they are life".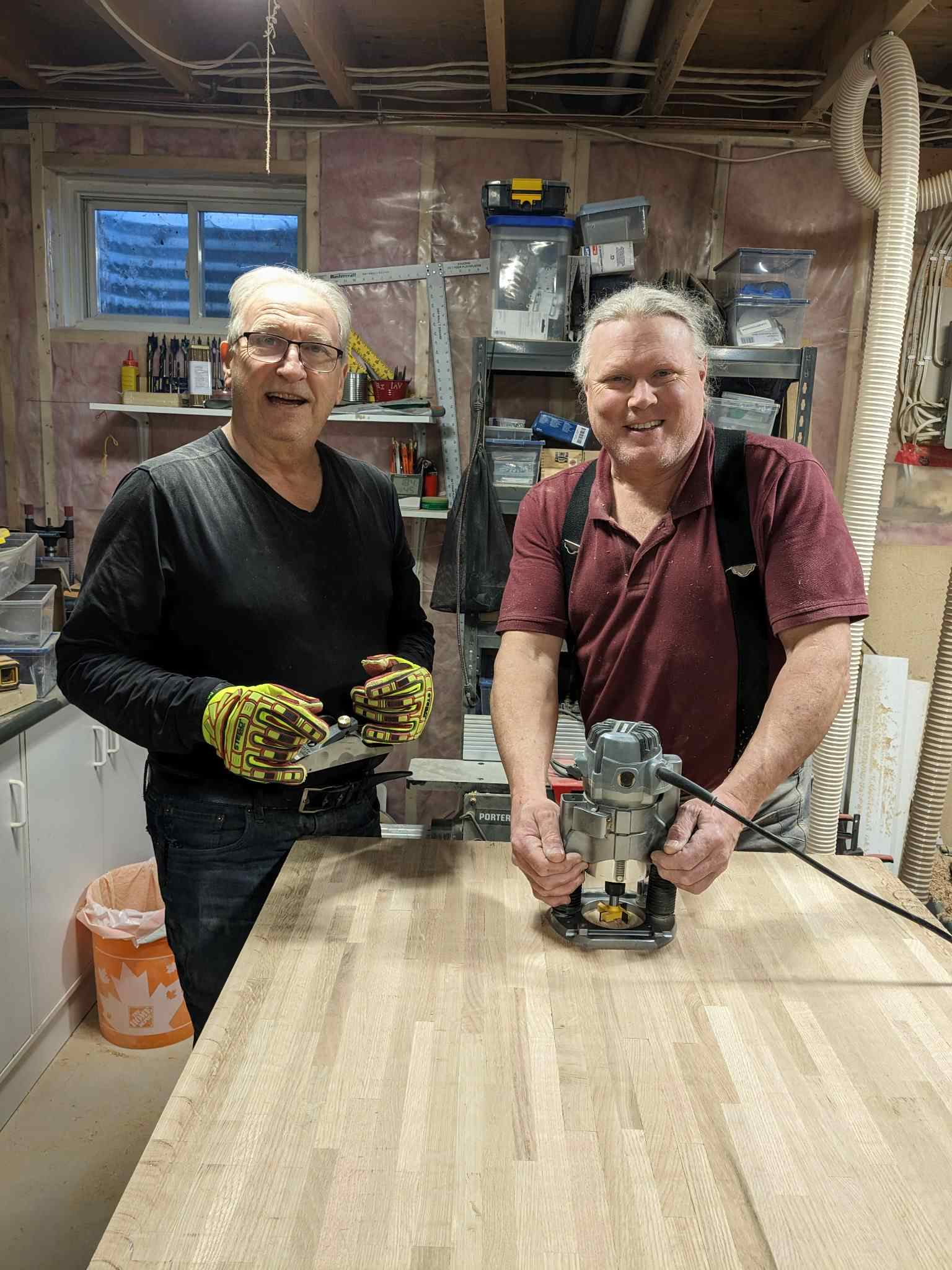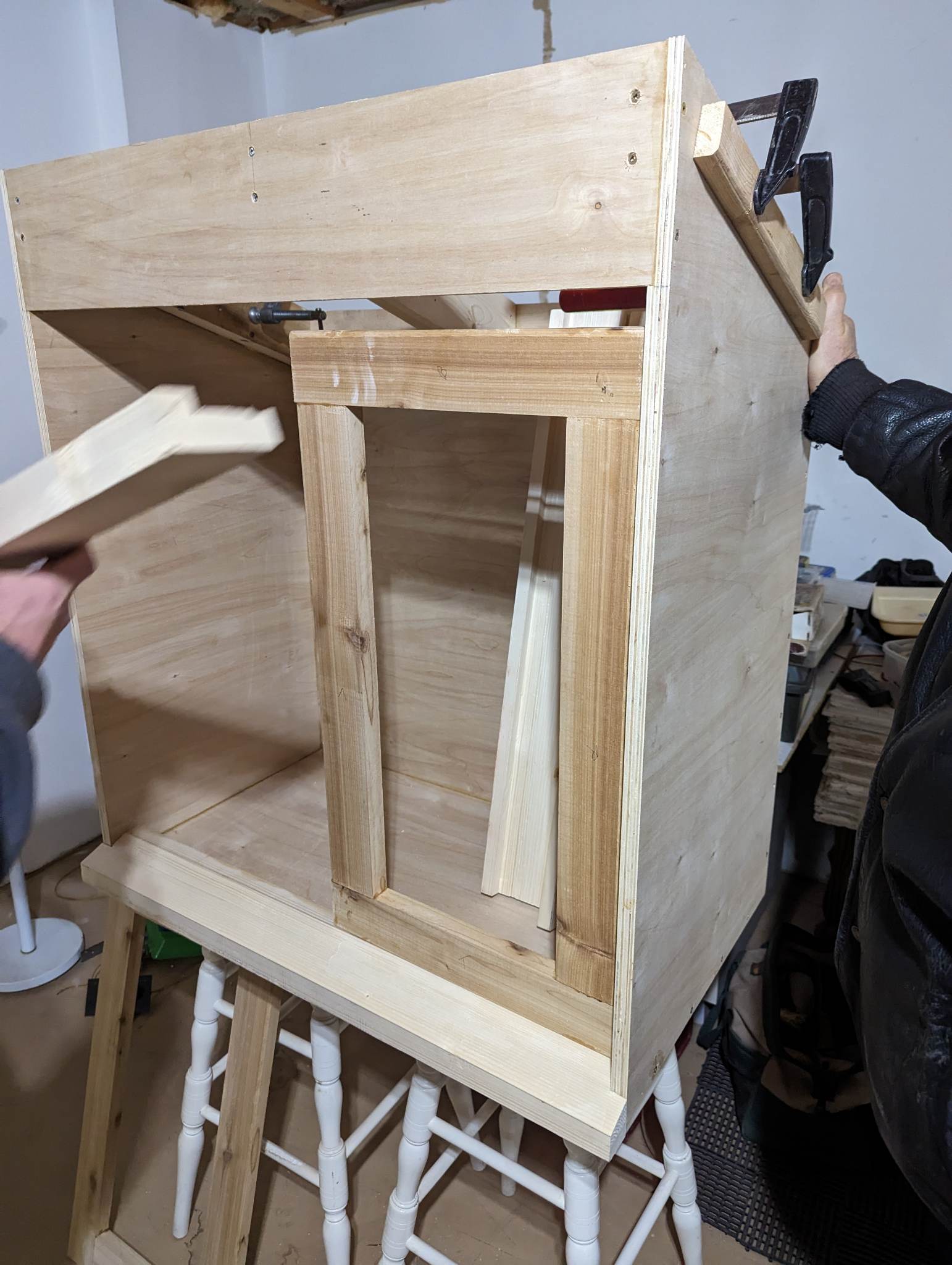 CHRIST COMMUNITY CHURCH OF WELLAND