Settlers Supper
Christ Community Church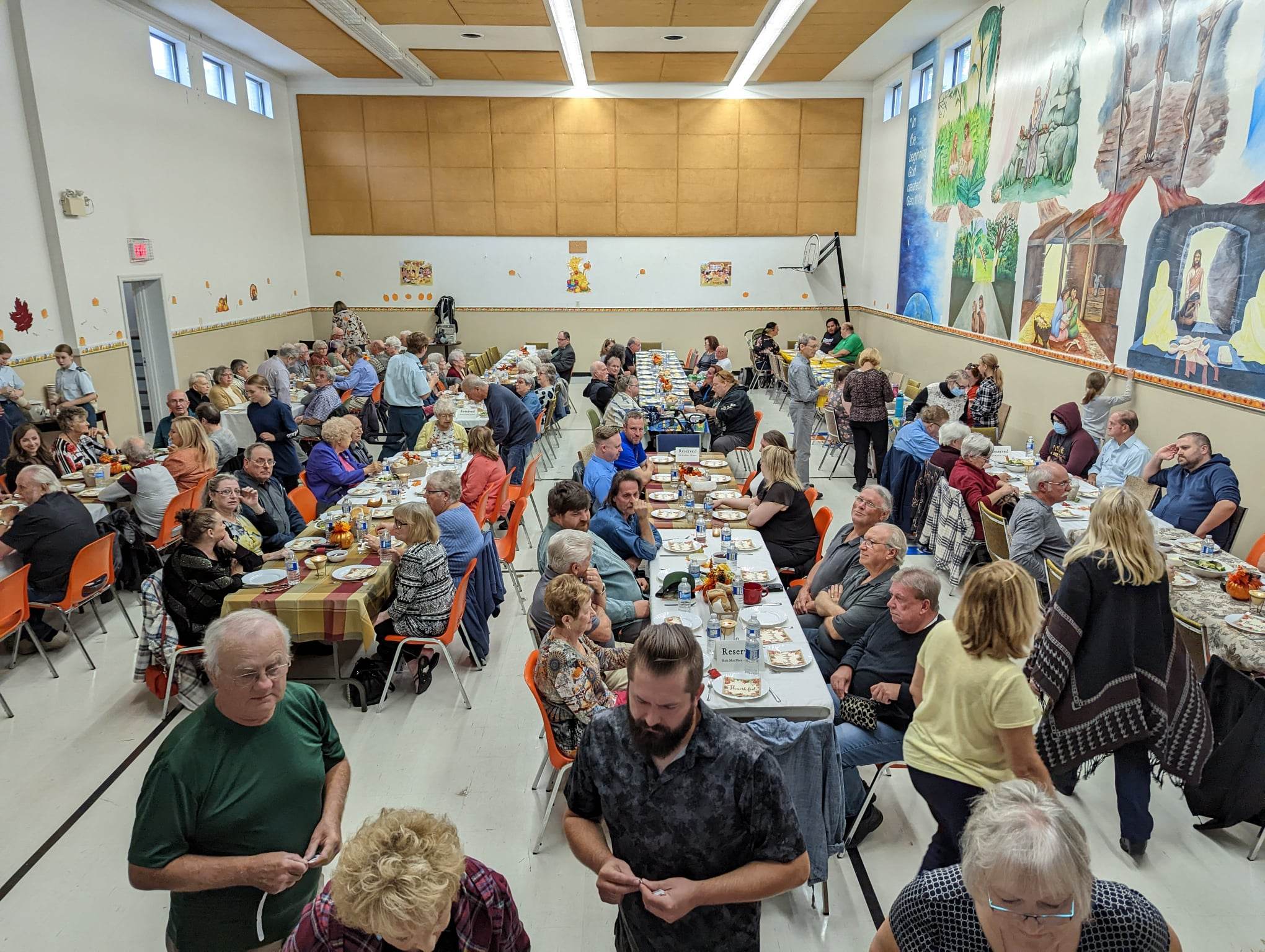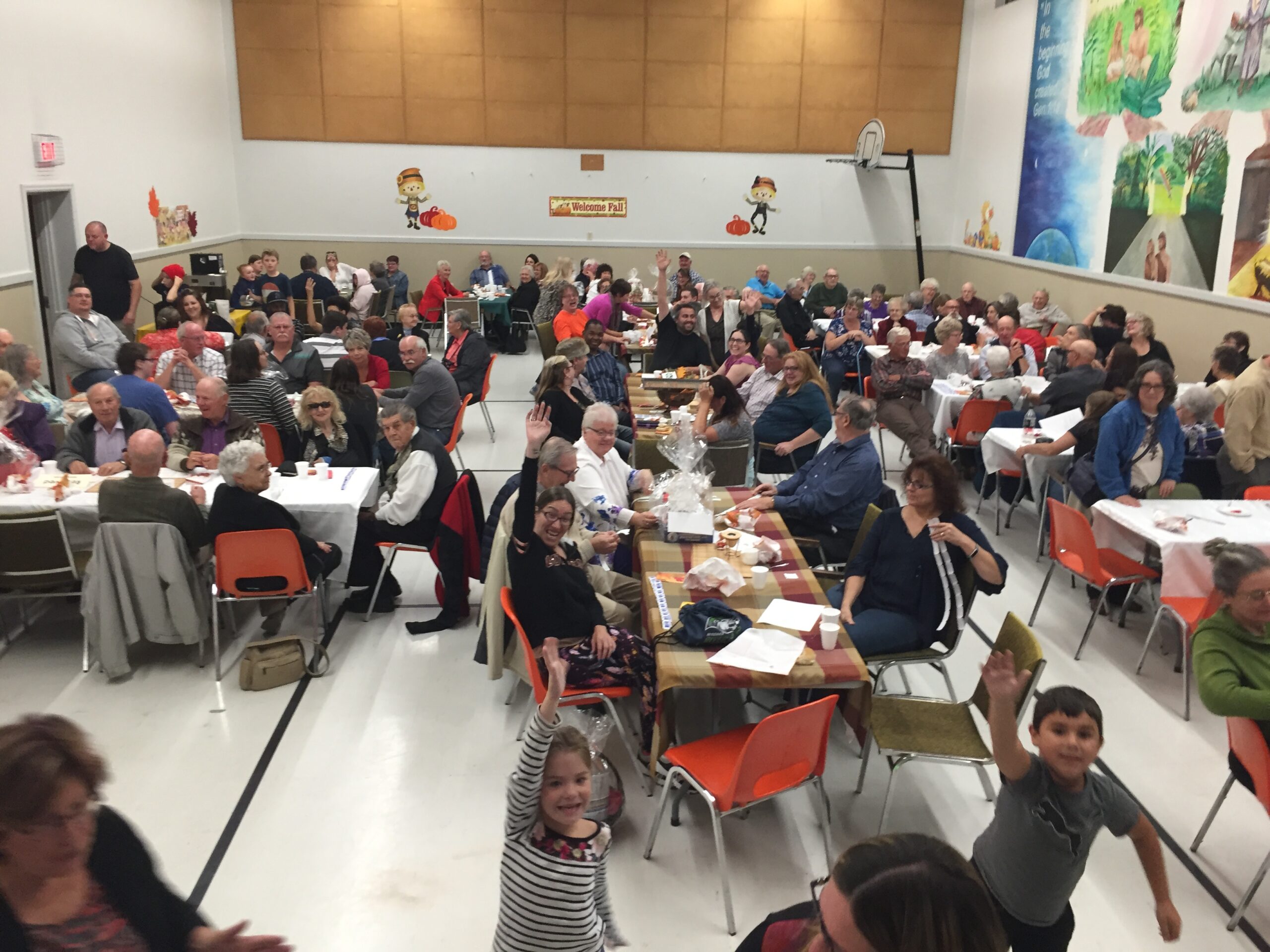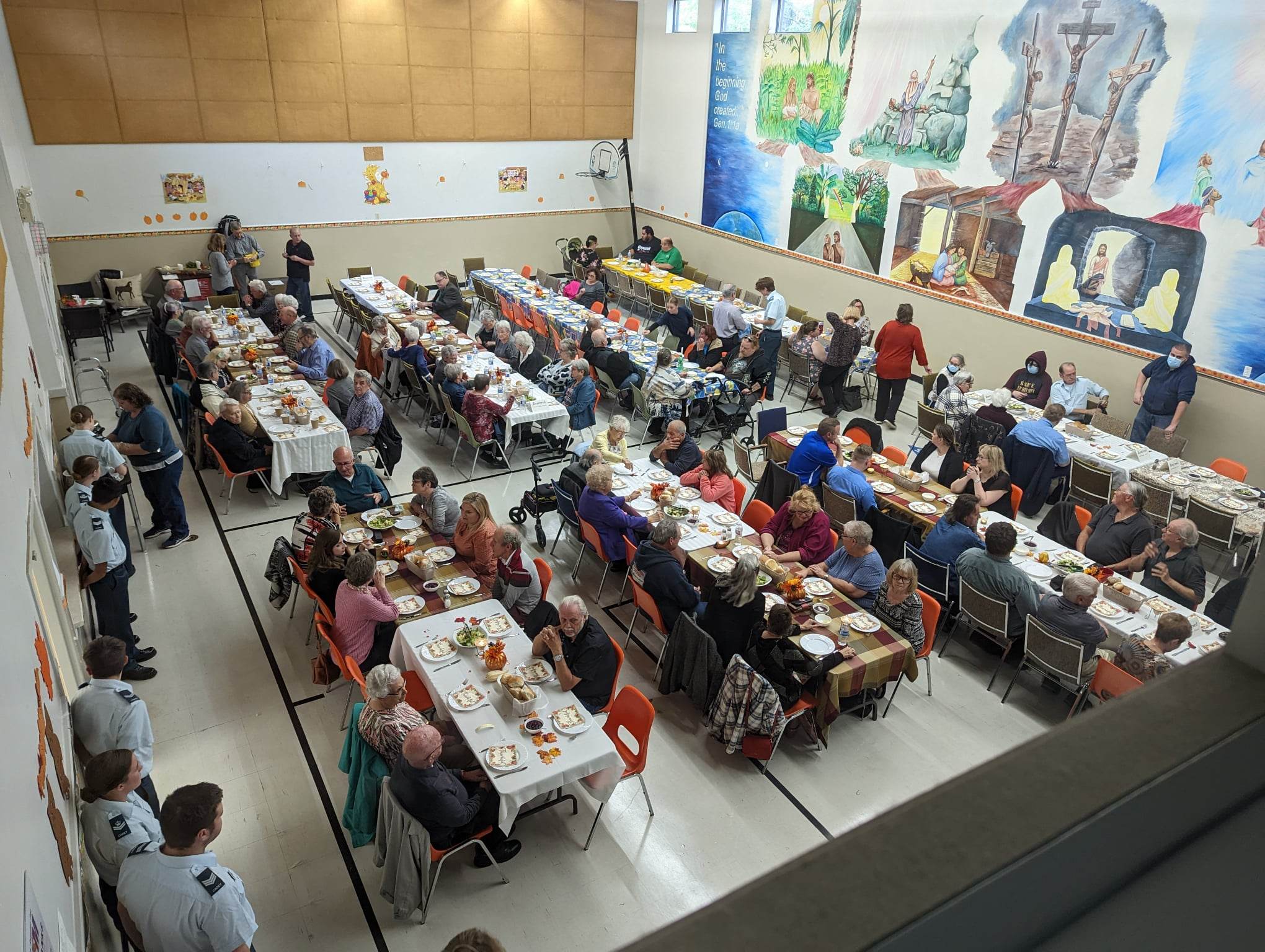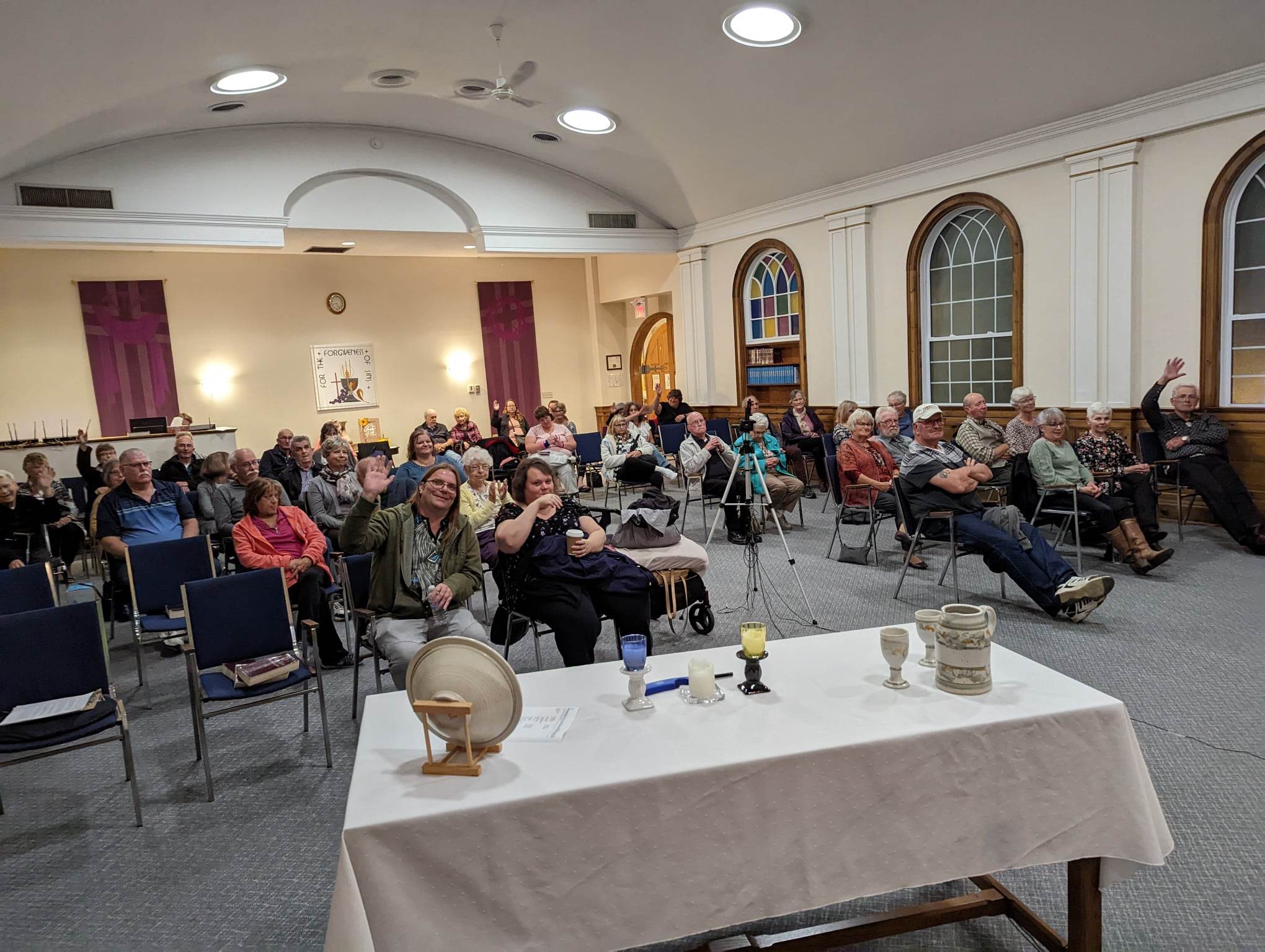 This is the founder of Settlers Super.
The Story of Sheila Jeanne Lampman
She introduced herself as Jeanne, although her first name is Sheila. It was 2010 when she found her way to Christ Community Church in Welland. Almost immediately she seemed to make herself comfortable in my office. She and her husband Alex were elderly but very active. They were engaging in terms of personalities and full of enthusiasm. Jeanne told me about their recent home purchase in Welland located just a few blocks east of the church. They had relocated to Welland from Elliot Lake.
It wasn't long before Jeanne and Alex became part of the ever-changing church family that is Christ Community Church. Jeanne was full of ideas, one of which was Settler's Supper. Jeanne explained that she had done this sort of event before and she was adamant that she could organize it, find donors for prizes, and create an annual event that would bless both rich and poor. She insisted that the ticket price needed to be low and that if we did what she said, it would all work out fine. I recall cautioning Jeanne about our unique ministry context and the nature of the challenges our context presents, but it's not easy to say "no" to Jeanne. Every merchant who donated a door prize soon learned that truth!
Aside from those times when the Covid pandemic forbid such gatherings, Settler's Supper has been a high water mark where ministry events are concerned. It is a time when 150 people anticipate gathering in the gymnasium, including people from both Christ Community Church and Highway Chapel. They enjoy a full thanksgiving meal, a penny sale, terrific door prizes, a 50/50 draw, and a musical concert. It is a festive occasion held on the Saturday prior to Thanksgiving weekend. Each year Settler's Supper has raised needed income to various ministries including a crisis pregnancy centre, a Christian day care centre, and most recently rent coverage for Autism Ontario. But the greatest gift of Settler's Supper is the people coming together.
Jeanne and Alex relocated to Wainfleet and became a part of Highway Chapel. Alex has since died and Jeanne faced some health issues of her own requiring her to reside in a long term care facility. Every year she delights in reminding me that "She was right and I was wrong" about Settler's Supper. Indeed she was.
In 2022 Settler's Supper was back in full-swing under the leadership of Robert MacPhee. His many years of experience in community events had prepared him well to lead the charge in the ever-changing church family that is Christ Community Church of Welland. We are ever grateful for the vision of the leaders God has raises up for various tasks such as Settler's Supper, but also for every person who sponsors, attends, and supports the cause that benefits so many.
Revelations 3 verse 20 "I stand at the door and knock. If anyone hears my voice and opens the door, I will come in and eat with that person, and they with me"
CHRIST COMMUNITY CHURCH OF WELLAND